Look what arrived in the mail from my friend Monet!




Receiving this beautiful pattern book in the mail was a real treat! - well, she actually had bought a different one and I ruined it for her by having it already - but nonetheless, the sweet thought was unexpected and greatly appreciated. I met Moe on line in CFL. The internet is truly a wonderful place that it enables you to meet people from all over. I'm in CA and Monet is in CT. That's awesome!

So now what to make? I think I've narrowed it down to one of these: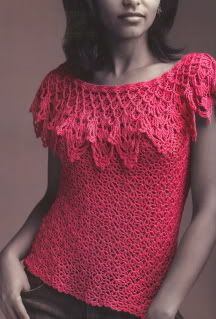 I am well past the age - er, size - for cropped tops, so I'd make the first one longer to hide my "years." But both are perfect for the impending [desert] summer!
Mini bows low to Moe. May your years be filled with joy and laughter and may your beard grow ever longer! that's a compliment, trust me :)