I managed to crank out a few projects during my wonderful week off from work which helped to substantially bring down that Christmas gift list (YAY!). I now feel comfortable that I can finish everything on time and maybe, just maybe, have some time for crochet just for fun :)

First up, a couple of Puffy Slouchy Hats in blue: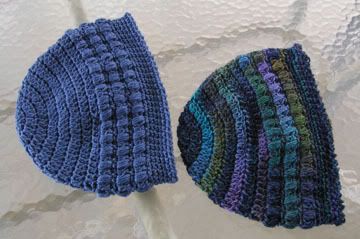 The first hat was done with Red Heart Soft, the second with Berocco Geode. The Geode was fun to work with :)




OK, not actually an FO, but most of the pieces are done for two felted purses. I still have 10 flowers and flower centers to make partially thanks to my cat Buster who thought I was making cat toys. I'm using

Gourmet Crochet's Natalie Collection pattern

for the purses. I'm using the rectangular pattern for both.



I then tested a

slipper pattern

for a lovely lady at Ravelry.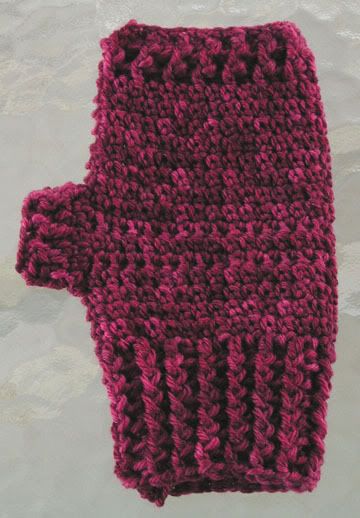 Worked out the adjustments I wanted to make to

Sandyfroglegs' Fingerless Glove pattern

, so I can kick out 4 pair for gifts :)




And made up a different afghan for my uncle as the round ripple had just gotten too boring to continue (for now.) So I went surfing through my pattern stitch books and found a stitch that would work well using 2 strands of yarn and a large hook so I could finish it quickly. So quick in fact, I'm making another one in different colors for my cousin. You'll find the pattern
here
.


Close up of stitch
And so ends another week ~ back to the grind tomorrow :o\ May your crochet hooks fly like the wind!