The last swap I had to prepare for this weekend was a bookmark swap. Here be what's going to the lucky recipient (along with a few books and other assorted goodies.)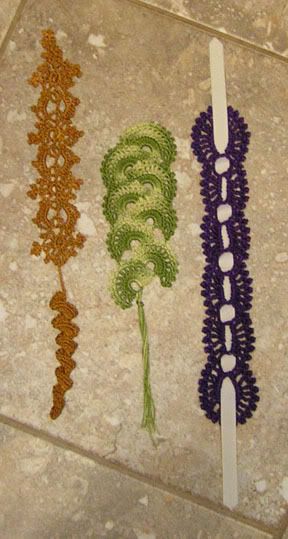 All were made with size 5 perle cotton (ok, so I'm on a perle cotton kick.) The patterns are from left to right:
Fancy Filigree Bookmark
by Cheri Mancini,
Fan Bookmark
by Crochetroo and
Quickie Bookmark
by Priscilla Hewitt
So that completes all of my 'deadline' projects! Now back to CALs, Christmas gifts and other normal programming ~ until the next exchange anyway!